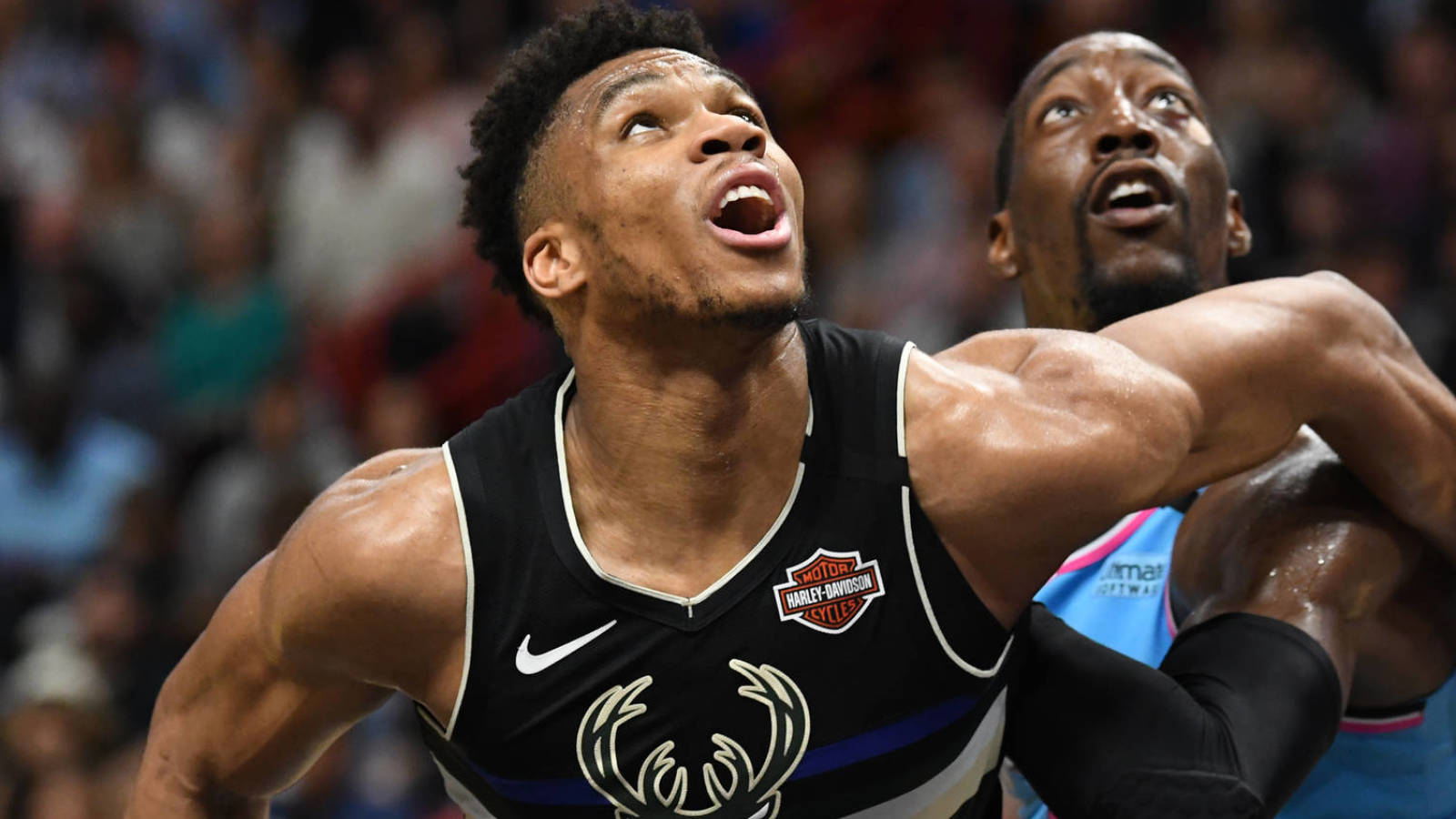 Entering the 2019 offseason, Bucks star Giannis Antetokounmpo hadn't gotten involved much in free-agent recruitment, preferring to leave roster moves up to the front office. However, when he found out that Milwaukee was signing-and-trading Malcolm Brogdon to Indiana last summer, he felt as if it was time for him to get involved, writes Eric Nehm of The Athletic.
"I don't like doing that stuff," Antetokounmpo said. "I don't get an extra paycheck for doing (GM) Jon (Horst)'s job or Coach (Mike Budenholzer)'s job or whoever's job it is…If you asked me one year ago, two years ago, I'd say, 'Coach, just take care of it.'…(But) it comes to a point that I'm like, 'OK. Malcolm's about to leave.' And at the time, Wesley Matthews and Kyle Korver were the guys I felt like could help us win."
Antetokounmpo, who is represented by the same agency as Matthews (Octagon), reached out to the veteran swingman first, pitching him on the idea of competing for a championship in Milwaukee. Matthews had received interest from other teams, but the call from the reigning MVP helped convince him to join the Bucks, as Nehm details.
"It meant a lot," Matthews said. "Not even just as an athlete, but just as anyone who is working, the admiration of your peers is what holds the most weight. Not writers, not blogs, not media and all that kind of stuff. It's the guys you're going to compete with and against to have the respect for you that means the world."
Meanwhile, Antetokounmpo touched base with Korver at a training facility in Santa Barbara. The 38-year-old sharpshooter invited Giannis to work out with him at the University of California, Santa Barbara, where the Bucks' star made another recruitment pitch.
"We start the workout and I'm like, 'OK. Kyle, look, this is how I can get you open shots,'" Antetokounmpo said. "'We can run this. We can do this. I know Al Horford is your best friend. I know you'd love playing with Al Horford in Philly, but look, I can (get you shots). I can find you easier.' He loved it."
Both Matthews and Korver ultimately signed with the Bucks and they've been great fits so far.
Matthews has been a regular starter in Milwaukee, averaging 7.5 PPG with a .370 3PT% in 58 games (24.6 MPG), while Korver has recorded 6.4 PPG with a .407 3PT% off the bench in 47 contests (16.6 MPG).
They've helped push the Bucks to an NBA-best 52-9 record this season and Giannis is thrilled to have them both aboard, as Nehm writes.
"I love my teammates…I'd die for them," Antetokounmpo said. "That's who I am and I hope they know that and I think they know that. This is the group that I want to (win a championship) with, and hopefully, we can get it done."
Published at Wed, 04 Mar 2020 19:23:01 +0000
Source: https://www.yardbarker.com/nba/articles/giannis_played_role_in_recruiting_matthews_korver/s1_14822_31477184