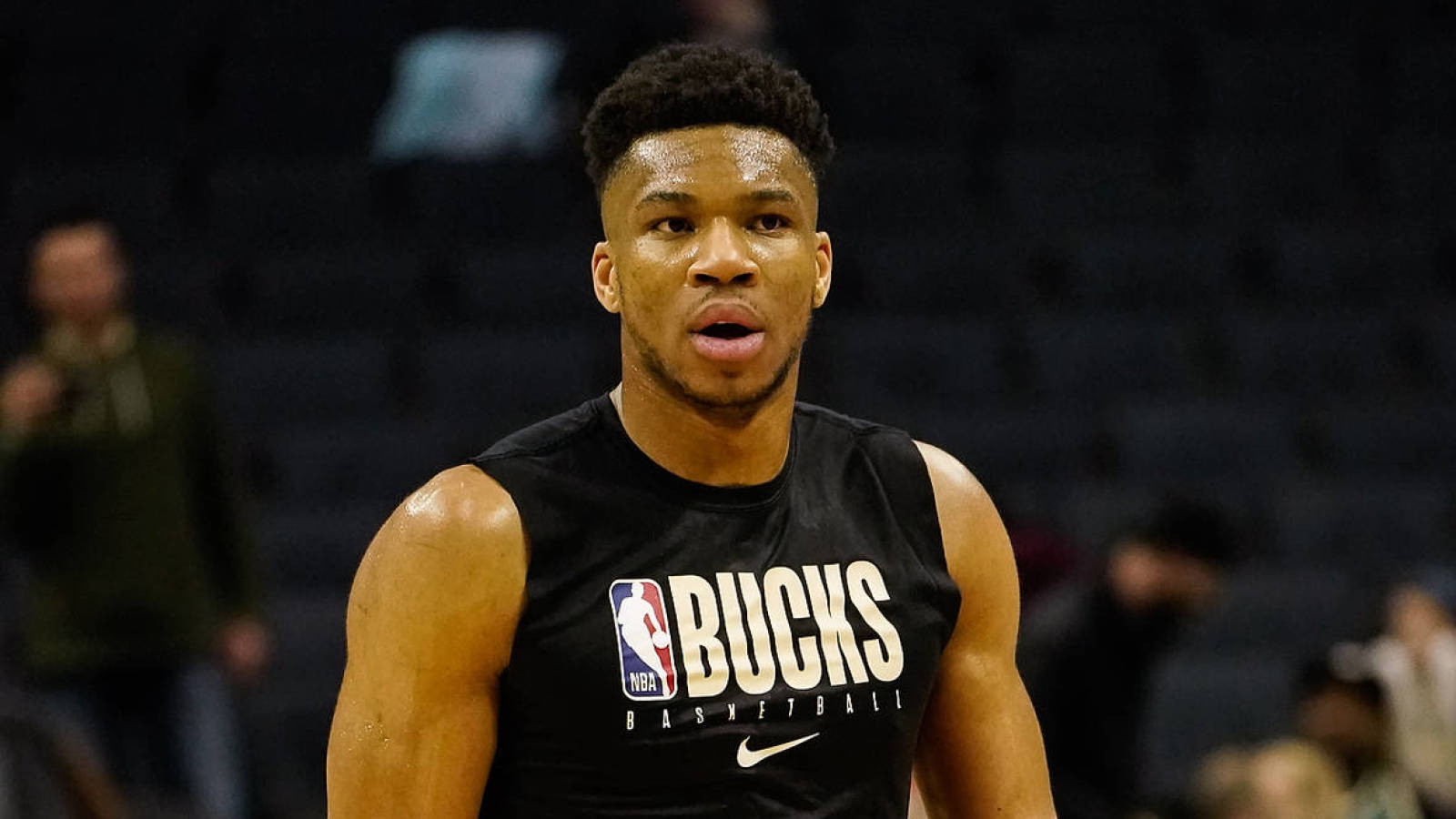 His Milwaukee Bucks currently boast a league-best 53-10 record and are seen as NBA title favorites.
Giannis Antetokounmpo is coming off his first MVP award and could very well defend that title. Despite this, rumors continue to persist that Giannis will leave the Milwaukee Bucks when he hits free agency following the 2020-21 NBA season.
It's not happening.
Here's why: Sure, Giannis might be attracted by the possibility of playing in a market larger than Milwaukee. The New York metropolitan area and San Francisco Bay Area come to mind. But there are issues with both of these ideas.
New York Knicks: This team is an absolute mess and just missed out on top-end free agents last summer.
What actually makes the Knicks think they could be an attractive destination for the Greek Freak? Kyrie Irving and Kevin Durant avoided them like the plague last summer.
Equally as important as their on-court performance, the Knicks are seen as a dumpster fire of an organization. The latest issue is owner James Dolan's treatment of super fan Spike Lee.
Dolan himself is seen as one of the worst owners in pro sports. The Knicks' front office is in shambles, and the team is headed for another 60-loss season.
The lure of Rucker Park, Madison Square Garden and the like is one thing. Joining one of the worst-run organizations in pro sports because you want to play in the largest media market in North America is another thing.
Golden State Warriors: They seem to be a fit on the surface. But there's a lot more to this than Giannis simply signing with the Warriors or Golden State trading for him.
If things sour in Milwaukee, the Warriors make a lot of sense. Giannis is friends with Stephen Curry and would likely enjoy living in the San Francisco Bay Area.
That's all fine and dandy. Landing Antetokounmpo would be another thing. Golden State is hard capped over the foreseeable future. It would be hard to sign Giannis outright without gutting an already thin roster.
Sure, the Warriors have assets in what could be the first pick in the 2020 NBA Draft, the Minnesota Timberwolves' unprotected 2022 pick and Andrew Wiggins. But would that be enough to entice Milwaukee to trade its best player since Kareem? Not likely. Klay Thompson would have to be part of the conversation. Is Golden State willing to do that?
In terms of making the money work, Golden State would have to attach the contract of Draymond Green. That would be a hard pass for Milwaukee.
While this pie in the sky possibility makes sense for Giannis and the Warriors, it's a highly unlikely outcome for either side.
Other options: Interest in a trade for Giannis or signing him outright would not be limited to the Knicks and Warriors. But there are issues with every other conceivable possibility, too.
Los Angeles Lakers: This team simply can't fit Antetokounmpo under the cap unless it lets Anthony Davis walk in free agency this coming summer or shockingly decides to move on from LeBron James. Neither is happening.
Los Angeles Clippers: Much like their Southern California rivals, the Clippers have no realistic avenue to trade for or sign Giannis. It would require trading either Paul George or Kawhi Leonard. Leonard is going nowhere. Moving George in a hypothetical trade for Antetokounmpo would not be enough to entice Milwaukee.
Boston Celtics: Technically, Danny Ainge and Co. have the assets to acquire Giannis. Star forward Jayson Tatum and recently extended wing Jaylen Brown come to mind. However, Ainge pushed back against trading either player for Anthony Davis and Kawhi Leonard. Would he change his tune for Giannis?
Philadelphia 76ers: This squad would obviously entertain the idea of moving either Ben Simmons or Joel Embiid for Giannis. However, it's far-fetched to believe that the Bucks would take on either one as the centerpiece while moving the reigning NBA MVP to a conference rival.
The status quo: Giannis has a great thing going with his organization and fans in Milwaukee. Why would he want to give it up to likely play second fiddle on another team?
We saw how the entire Kevin Durant situation played out with the Warriors. The two-time NBA Finals MVP left San Francisco more quickly than a dude wearing a specific red hat. Why would Giannis want to repeat that drama?
Antetokounmpo is a legend in Milwaukee. He helped build these Bucks from the ground up. I just don't see him giving this up for riches in a larger market. Is that really what the game's most-talented player is in this for?
It's also important to note that Milwaukee is built to contend over the long haul. General manager Jon Horst has built one heck of a talented and deep roster. These Bucks will be title contenders for the foreseeable future.
The finances of staying in Milwaukee also work in the Bucks' favor. Giannis would get $60-plus million more in cold hard cash by signing a super-max deal with the Bucks in the summer of 2021.
The bottom line
We exist in a modern NBA that sees star players switch teams on a consistent basis. The likes of LeBron, Kyrie and KD in the not-so-distant past are prime examples of this.
Even then, Giannis is built differently. He has embraced the city of Milwaukee and its fan base big-time. He enjoys the organization. No amount of riches in a larger market can repeat that.
As a result, teams such as the Warriors and Knicks that are chasing after Antetokounmpo really are fooling themselves. That's my two cents.
Published at Sat, 07 Mar 2020 21:48:52 +0000
Source: https://www.yardbarker.com/nba/articles/nba_teams_fooling_themselves_over_possibility_of_landing_giannis/s1_12680_31506128